Budapest, Hungary.
Also known as the dental capital of Europe!
Our prices are 50-70% lower. Our dental specialists have more experience.
Those are only two reasons why our patients say they love Budapest.

Throughout the past 20 years Budapest dental facilities grew enormously, earning world wide recognition for exploring new ways of high quality dental care. The large number of patients, counting over a million, traveling to Budapest also allowed rapid development in adapting new techniques and materials, for lower prices. We at SODC greeted our first patient from abroad in the year 2005. Your trip to Budapest is not only a chance to save money but to see Budapest and spend a holiday as well. All our free services are available to every patient and another person as companion. Your check-list for the proven advantages what SODC Budapest clinic has to offer:
Take half of what you think your treatment will cost and that's what you pay at SODC Clinic.
More experienced dentists to introduce the world leading best quality dental solutions for you.
Faster treatment routine, and no waiting lists, but 100% satisfaction guaranteed.
Treatment Cost
Save On Dental Care offers 50-70% lower dental prices compared to UK and Irish average dental treatment costs. Check our full price list and fill out the online form to recieve your personalized quote for your dental treatment.
Lowest Flight
Several UK and Irish airports offer cheap flights to Budapest, Hungary on a daily basis. From London, Manchester, Edinburgh, East Midlands, Bristol, Dublin you can reach Budapest within three hours.
Treatment Time
Save On Dental Care Clinic designed all treatment routines to meet the special requirements of dental tourists. We guarantee shorter treatments times (no waiting lists) and the same high standard of quality.
Get help from the
people who know it best!
We'll make your trip comfortable.
Our Support Staff has 8 years of experience in dental tourism, we are here to assist. We will find the cheapest flight, book the most comfortable hotel and book your treatment with our specialist. Just call us at +44 203 318 5606.
Or simply send us an e-mail.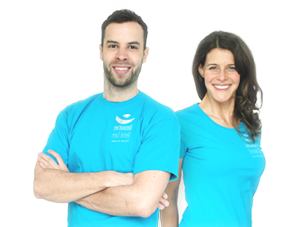 Free Airport pick-up!
When you arrive we will wait for you at the airport regardless of day or time. We will drive you from your hotel to the clinic for all your dental appointments. Ask our drivers about the city they always know whats happening.
Didn't find what you were looking for?
Top 10 questions:
SODC Clinic offers quality dental treatment with the advantage of lower prices available in Hungary. All dental treatments are available for a 50-70% lower price compared to UK and Irish average treatment costs. SODC services include the highest-quality oral surgery, general dentistry, cosmetic dentistry and preventive care. At SODC Clinic expert oral surgeons, cosmetic dentistry specialists and skilled dental hygienists give you their undivided attention during your visit. All our services are designed to meet the special requirements of foreign patients. The clinic offers all it's services in English. We have established a Patient Support Office to help with travel and hotel arrangements and any enquiry regarding prices and our services. We also have our Aftercare department for returning patients, and offer extended guarantee packages that suit the need of dental tourists. For foreign patients SODC clinic has a 24h Emergency line.
You can ask for an appointment by filling out our contact form or simply call us at your convenience. Contant us!
All members of our team speak fluent English. All communication between you and your dentist shall be in English. Our dentists also speak German, French, and Russian. If you feel more confident using one of these languages you can use it with you dentist, but all official written communication is solely availably in English.
With most treatments you can save 50-70% compared to UK and Irish prices, even with the travel and accommodation cost taken into account. Most of our patients visit us for implants or other oral surgery and cosmetic treatments like crowns, veneers. Visit our page of case studies to see real life examples for the saving in case of implants and other treatments.
SODC Dentist are selected for their excellence on the field of dentistry or oral surgery they provide. Our lead dentists and oral surgeons are members of several Hungarian and international cosmetic dentistry and oral surgery associations and academies. Hungarian dentists are famous throughout the world for their high qualification, expertise and practical experience so their credentials are up to par with any of those in the western countries. All our dentists are registered with the Hungarian Chamber of Dentists.
All treatments are cheaper in Hungary compared to UK and Irish average. Certain basic treatment, like fillings or removable dentures you can get on the NHS for free or roughly the same price as in Hungary. Many of our patients have these treatments completed at their local dentist before arriving to Hungary. Please contact our Patient Support Office for further advice on how to split treatments to save the most.
If you don't have an x-ray yet, we suggest to send pictures and our dentist can advise further if an x-ray is needed at this stage for the evaluation or not. Eg: we can quote for cosmetic treatments without the view of an x-ray as well as the consultation includes a free x-ray either way.
Yes. The complete consultation is free of charge, it includes a free x-ray, free written quote prepared, and free transport in Budapest.
Our service is focusing on gentle and preventive dental care with minimally invasive treatments where possible. Our staff is dedicated to ease the anxiety or phobia patients feel towards dentistry. Unfortunately this is a common stress form but for those who met our team so far the family like atmosphere and special gentle care helped to change the preconception patients had for dental services.
Payment is upon completion of the treatment or the end of each stage. No deposit is required.