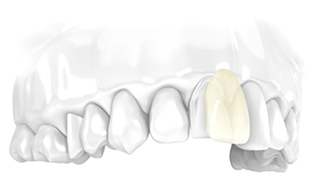 Control that first impression!
Smile with confidence, wafer-thin porcelain veneers
give you that beautiful, straight smile.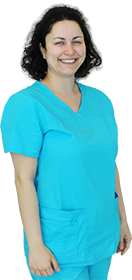 Our specialist of cosmetic dentistry: Dr Susan Revesz
"Most of my patients tell me it was a life changing event when finally they had their veneers fitted. I see their smile get wider and prouder once they see the result. This treatment is completely painless and quick, no damage on the teeth, and it offers such a great improvement."
Veneers are thin shells of high-quality dental ceramic (porcelain) that are bonded on the front side of teeth to correct common cosmetic problems. Veneers can help to align crooked teeth, close gaps, restore chipped or damaged teeth, or mask stained, discoloured teeth.
At SODC Clinic, we use Ivoclar E-max porcelain veneers to provide our patients with the best possible results. E-max veneers are up to three times more durable and last longer than other types of porcelain veneers, a provide better functional support.

Hollywood white or natural shades?
Each veneer is custom-crafted and designed to provide superior aesthetic results. Veneers can help to restore minor flaws, and give back your natural smile, or get a complete makeover if you wish to change your appearance. The shade guide allows to choose from a variety of different white shades, and with the help of our cosmetic dentistry specialist and computer aided manufacturing the perfect result can be reached. One of the most popular shades we use is Hollywood white, which is a beaming white yet natural shade.
Veneers or crowns/caps?
Veneers and crowns (or known as caps) are similar restorative treatments, but a crown covers the complete tooth whilst a veneer covers the front side only. Crowns are usually suggested in case the tooth is severely damaged or severely decayed. Cosmetic crowns are also used along veneers and for a better aesthetic result. At SODC Clinic we offer matching E-max veneers and crowns/caps from the same material for the same price.
Get answers from the
people who know it best!
Get answers before you decide.
Our knowledgeable Support Staff are available to answer all your questions, concerns to make your decision easier to choose an abroad dental clinic you feel comfortable with.
Just call us at +44 203 318 5606.
Or simply send us an e-mail.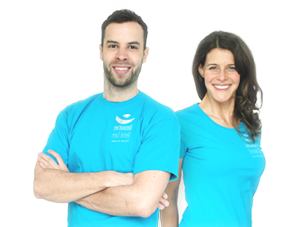 Free Airport pick-up!
When you arrive we will wait for you at the airport regardless of day or time. We will drive you from your hotel to the clinic for all your dental appointments. Ask our drivers about the city they always know whats happening.
Have a specific question?
Top 10 questions:
We offer substantial savings on veneers. Our prices are 75% cheaper than UK, Ireland or Scandinavian countries. To receive a preliminary quote simply fill in our form and we shall within 24 hours send you a personalized quote, or attend our FREE Dental Day in Budapest at No Cost & No Obligation!
Veneers can improve the colour, shape and position of your teeth. A precise shade of porcelain can be chosen to give the right colour to improve a single discoloured or stained tooth or to lighten front teeth (usually the upper ones) generally. A veneer can make a chipped tooth look intact again. The porcelain covers the whole of the front of the tooth with a thicker section replacing the broken part. Veneers can also be used to close small gaps, when orthodontics (braces) are not suitable. If one tooth is slightly out of position, a veneer can sometimes be fitted to bring it into line with the others.
Veneers make teeth look natural and healthy. Because they are very thin and are held in place by a special strong bond (rather like super-glue) very little preparation of the tooth is needed.
A veneer takes at least two visits: the first to prepare the tooth and to match the shade, and the second to fit it. Before bonding it in place, your dentist will show you the veneer on your tooth to make sure you are happy with it. Bonding a veneer in place is done with a special adhesive, which holds it firmly on the tooth.
Because the preparation of the tooth is so slight you will probably not need a temporary veneer. The tooth will look very much the same after preparation, but will feel slightly less smooth.
Only minor adjustments can be made to the veneer after it is fitted. It is usually best to wait a little while to get used to it before any changes are made. Your dentist will probably want to check and polish it a week or so after it is fitted, and make sure that you are happy with it.
Veneers should last for many years; but they can chip or break, just as your own teeth can. Your dentist will tell you how long each individual veneer should last. Small chips can be repaired, or a new veneer fitted if necessary.
A natural-coloured filling material can be used for minor repairs to front teeth. This is excellent where the tooth supports the filling, but may not work so well for broken tooth corners. There will always be a join between the tooth and the filling material. Crowns are used for teeth which need to be strengthened – either because they have broken, have been weakened by a very large filling, or have had root canal treatment.
Patients with certain dental health issues are not candidates for porcelain veneers. This includes individuals who have extensive tooth decay, gingivitis or gum disease, severe misalignment, or major cracks in their teeth, as well as those who suffer from chronic teeth grinding.
Somone who has good oral health, and is looking for an improvement in appearance.