Frequently asked questions
Questions about abroad dentistry? Get them answered here.
Implants and oral surgeries
What are dental implants?
Are implants safe?
How long will they last?
I have some of my own teeth. Can I still have implants?
Can implants always be used to replace missing teeth?
How soon can I have the new teeth?
Are the implant teeth difficult to clean?
If I had gum disease when I had my own teeth, will I get it with the teeth attached to the implants?
Can I take the teeth out if they are fixed to implants?
Do the implants show?
What happens if the implant does not bond (integrate) with the bone?
How painful is the implant procedure?
What are the side effects of the implant surgery?
After the first visit will I return home without teeth? Will I have temporary implants?
Can I wear my denture while implants are not ready?
Is the implant done in one trip?
How many teeth are replaced in the full set of implants?
Do you offer sinus lift procedure/bone graft?
What type of bone grafting you will use and how does it compare with grafting using bone from my own body?
Do I need to wait for implants after bone graft?
How long does implant treatment take? How long does the whole implant procedure take?
Do I need extractions first and implants later?
Can you take out fix dentures? What is a fix denture?
Do you have mini implants?
Do you do all-on-4?
Can older people have implants?
Can any dentist place an implant?
How much do dental implants cost?
How long will a dental implant last?
What are the success rates for dental implants?
Does the implant insertion procedure cause pain?
Will I be able to chew with my implants just like with my natural teeth?
Who is a good candidate for implant?
Is every implant the same?
Can one have immediate implant?
What is the guarantee?
How to book my appointment for a consultation?
Get answers from the
people who know it best!
Get answers before you decide.
Our knowledgeable Support Staff are available to answer all your questions, concerns to make your decision easier to choose an abroad dental clinic you feel comfortable with.
Just call us at +44 203 318 5606.
Or simply send us an e-mail.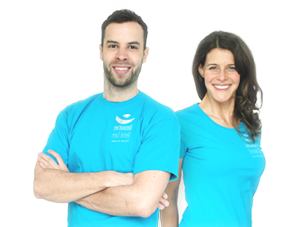 Free Airport pick-up!
When you arrive we will wait for you at the airport regardless of day or time. We will drive you from your hotel to the clinic for all your dental appointments. Ask our drivers about the city they always know whats happening.