Frequently asked questions
Questions about abroad dentistry? Get them answered here.
General - About our services
What is SODC Clinic?
How can I ask for an appointment? How to book my appointment?
How will I communicate with my Dental Team?
What are the credentials of your dentists?
How long should I stay?
How much money can I save?
Is all treatment cheaper in Hungary? What treatments worth travelling for?
How do I pay for treatment?
Could I pay in GBP, EUR, USD or HUF?
Where is your clinic?
Do you have a London office?
Do you have a clinic in the UK?
Do you do consultation in the UK?
How will I know how much the treatment costs before travelling to Budapest?
How to make sure what treatment I need?
Should I send pictures or x-ray?
Would I need to bring an x-ray to the consultation?
What pictures should I send?
What x-ray should I send?
How can I send a CT scan?
How many times do I need to visit Budapest?
How will I know how long to book to avoid extending the trip?
Would some dental work take place on this first visit?
Is the consultation free?
How much notice do you need to book a consultation or treatment?
How long does the first consultation take?
How long do the appointments take?
Are you open weekends?
How well your staff deals with extremely nervous patients?
There are so many clinics, why I need to choose your clinic?
Can I pay via Credit Card, Cash or bank transfer?
When do you pay for the treatment?
Do you do finance?
Do you require a deposit for treatment?
Do you have the wand plus system in your clinic?
Is it possible to use sedation with laughing gas? Do you do sedation? Am I asleep/awake during treatment?
Do you do braces?
Do you do gold teeth?
Can I change the size and shape of my natural teeth?
Do you do cerec crowns?
What medical liability insurance do you carry?
Who can I contact in case of an emergency?
What should I do in case I would need Emergency medical treatment?
Get answers from the
people who know it best!
Get answers before you decide.
Our knowledgeable Support Staff are available to answer all your questions, concerns to make your decision easier to choose an abroad dental clinic you feel comfortable with.
Just call us at +44 203 318 5606.
Or simply send us an e-mail.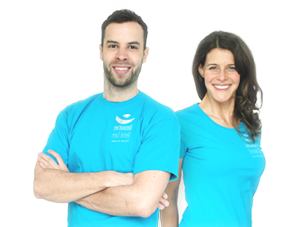 Free Airport pick-up!
When you arrive we will wait for you at the airport regardless of day or time. We will drive you from your hotel to the clinic for all your dental appointments. Ask our drivers about the city they always know whats happening.