Guarantee conditions.
Years of guarantee on all our work!
Guarantee Period:
Fixed restoration:
Crowns, Bridges 4 years
Inlays, Onlays 4 years
Veneers 4 years
Composite fillings 1 year
Temporary crowns, temporary fillings, temporary veneers:
guarantee is not offered
Removable restoration:
Permanent Full Dentures: 1 year
Implant Retained Dentures: 1 year
Permanent (metal-based) Partial Dentures: 3 years
Temporary dentures:
guarantee is not offered
Implants: (screw only)
Dental Implants: 15 years to Lifetime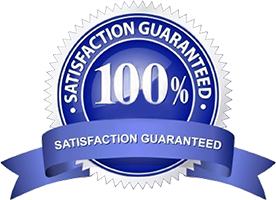 Aftercare:
As an SODC Patient you are entitled for:
Complete and extended guarantee package designed for foreign patients
FREE annual check-ups (including free x-ray when needed) for a Lifetime once you had treatment.
FREE transport in Budapest for your annual check-ups ( Learn more )
Assistance from the SODC Aftercare Department
Professional advise and information packages to maintain your oral health after leaving the clinic.
Learn more about SODC Aftercare
Alexandra Fadgyas
+44 203 318 5606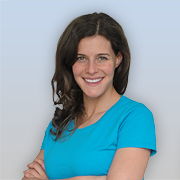 Terms of guarantee:
The guarantee applies to dental restorations under normal conditions of use. In the unlikely event of failure of the dental appliances, Innovative Dental Care Ltd., agrees to pay up to 135 GBP towards the flight cost(s) only. Our clinic will cover all necessary dental and laboratory fees to rectify the problem. The patient must notify Innovative Dental Care prior any guarantee claims. Failure to do so will invalidate the guarantee.
It is required to return to our Budapest clinic for annual check-up during the guarantee period, in every 12 months.In the future, you need to return latest of your previous Annual Check-up examination's date. After extensive restorative treatment it is often required to return to our clinic for bite adjustment, as it takes a while for the oral cavity and the teeth to get accustomed to the new appliances, and it is not always possible to adjust the proper bite at the time of the cementation. As this is part of the treatment, we are not able to provide any travel or accommodation costs for this after-care. Innovative Dental Care is not liable for any unforeseen root canal treatment that might become necessary after tooth preparation or filling as well as any other problems that were not visible on the x-ray or were not predicted or seen at the time of the treatment. Guarantee does not cover any temporary dentures, crowns or fillings and denture relining.
GENERAL EXCLUSIONS:
temporary dentures, temporary crowns and bridges, temporary fillings and veneers
post-treatment procedures (e.g. removal of stitches after an operation or the relining of a denture)
damage caused by excessive or extreme stress (e.g. grinding at night, chewing on ice cubes, biting non-food items etc.)
damage caused by other dentists and/or lab technicians
tooth whitening
recurrence of decay
bone augmentation procedures (sinus bone grafting, vertical or horizontal ridge augmentation)
root canal treatment
necessary aftercare required after restorative treatment (e.g. bite adjustment)
neglected or poor oral hygiene
natural deterioration of the teeth, gum or jaw-bone
excessive weight gain or loss within a short period of time
general illness which has detrimental effect on chewing or biting ability (e.g. diabetes, epilepsy, osteoporosis, conditions following x-ray or cytostatic treatment)
damage caused by smoking or substance abuse
damage caused by accidents, sport injuries or a third party (e.g. dropping the denture)
if restorative work needs to be removed or is damaged due to dental problem or repair with the supporting teeth
if despite dentist's recommendation patient chooses not to use or have a bite guard made
if the condition of the opposing jaw teeth is not adequate (e.g. missing or failing teeth, poor existing dentures, crowns etc.)
if the patient cannot comfortably accommodate the new artificial replacements
realignment of any type of dentures
routine maintenance required over the course of the working life of the dental prosthesis